Are you looking for romantic date dinner ideas?
Let's face it: sometimes the most romantic dinners are the ones you cook at home.
But not everyone is a cook.
If you're in need of delicious romantic dinner ideas, I've got you covered.
Below, I've included three simple, yet romantic, recipes that anyone can cook at home. No experience in the kitchen?
Don't worry.
Your significant other will love these delicious recipe ideas—and so will you.
Are you ready to learn three of the best romantic date dinner ideas?
Consider the following ideas below!
Spicy Pork and Pepper Stir Fry
Need something to add a little spice to your night?
This great recipe has just what you need.
Even better, this recipe features flexible ingredient options—allowing you to decide just how spicy your night will be.
That being said, let's take a look at just what you'll need.
What You'll Need
1. Four Porkchops
2. Cooking Wine
3. Soy Sauce
4. Peppers (anahemiein, jalapeno, or serrano)
5. Garlic (four cloves)
6. Vegetable Oil
7. A pinch of flour
8. Salt (optional)
How to Cook
Once you've got the ingredients, get to chopping.
You'll want to dice your porkchops into small cubes. You'll want to slice them pretty thin—about half an inch all the way around.
Afterwards, place these pieces in a large bowl and cover with cooking wine.
Next, slice the pepper of your choosing into several pieces. Jalapenos offer perhaps the perfect balance—they're not too mild like anahemenin and not too spicy like serrano peppers. When slicing, place your knife blade at a slight angle and cut them about a quarter of an inch thick. Then, set them aside.
Mince four cloves of garlic before adding a thin layer of oil into a frying pan. Set your temperature to medium-high.
When hot, add the pork into the pan. Fry while constantly stirring. Slowly add more oil if the pan gets too dry.
After a minute, add a pinch of flour into the pan and stir. When the pork turns white, add the peppers and garlic then drizzle with soy sauce until the pan turns dark. Keep in mind that the more soy sauce you use, the less salt you will need.
Cut the heat to a simmer and add enough water to halfway cover the pork and peppers. Cover with a lid and routinely stir for fifteen minutes, or until the water has almost boiled out.
Add a sprinkling of chicken bouillon, stir in, and let simmer for another minute.
Then you're done! Soon you'll be enjoying a delicious stir fry—the perfect romantic date dinner idea for everyone. Just don't forget the rice!
Check the full recipe here.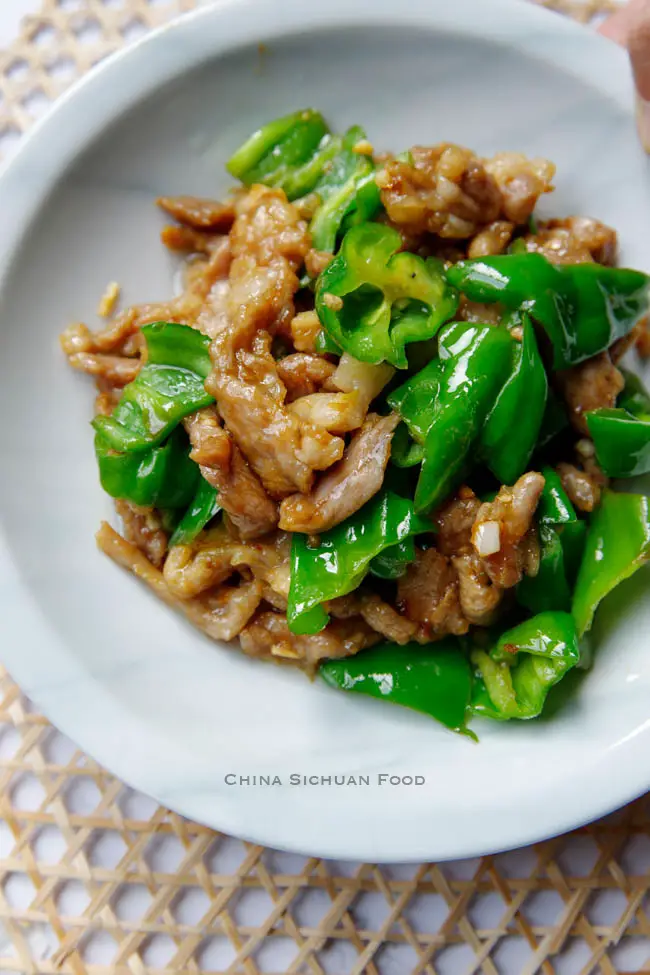 Cream of Chicken Casserole
Looking for a more traditional favorite?
Check out this popular cream of chicken casserole recipe for a hearty and romantic meal.
What You'll Need
1. Chicken Breasts (One Pound)
2. Campbell's Cream of Chicken Soup (Two Cans)
3. Green Beans (Two Cups)
4. Potatoes (Four to five cubed)
5. Salt and pepper (To taste)
6. Garlic Powder
7. Butter (Optional)
8. Paprika
How to Cook
Place chicken breasts into a large roasting pan. Choose a pan with a lid, as you'll need to cover it while baking.
Season both sides of the chicken with salt, pepper, garlic powder, and paprika. Once done, cover the chicken with the cream of chicken soup. Evenly spread the soup around the pan.
Cube potatoes and add into the pan with green beans. Be sure not to overcrowd the pan, as you'll need to add enough water to halfway cover the dish.
Add butter to both sides, cover, and place into a preheated oven set to 400°F. Cook for thirty minutes, flip, and cook for thirty more. Be sure to check the temperature of the chicken before eating.
This simple one-pan meal makes a delicious romantic casserole dinner. One of my favorite romantic date dinner ideas, this casserole is so easy anyone can make it.
Top with parsley and serve with wine and candles to set the mood.
Check the full recipe here.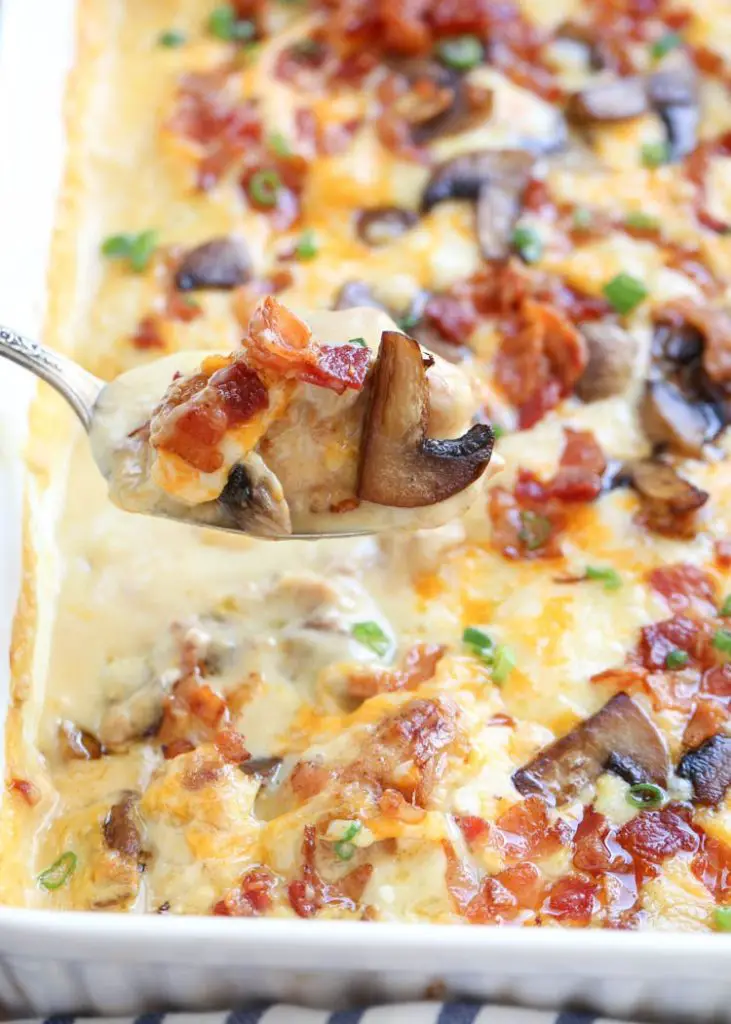 Ultimate Shrimp Linguine
For many, seafood makes the perfect romantic date dinner idea.
This great recipe has something for shrimp and pasta lovers everywhere.
Even better, this simple recipe brings professional-grade taste straight to your home.
What You'll Need
1. Large Shrimp (1.5 pounds)
2. Linguine (9-oz)
3. Olive Oil (1/4 cup)
4. Butter (1/4 cup)
5. Garlic (2 cloves)
6. Pepper (1/2 teaspoon)
7. White Wine (1 tablespoon)
8. Lemon Juice (4 teaspoons)
9. Salt (optional)
How to Cook
First, prepare your shrimp by deveining and peeling. While doing this, have your pasta noodles cooking.
Once done, melt butter in a large frying pan. Add your oil and garlic for extra taste and cook for about five minutes.
Add the final ingredients and cook until the shrimp is fully cooked.
Finally, place the pasta into the skillet and stir together, until the noodles are fully coated. Be careful not to overcook the pasta—as it will already be cooked al dente. Here, you just want to allow the noodles to fully absorb the taste of the shrimp mixture.
Serve with wine and your favorite sides.
Check the full recipe here.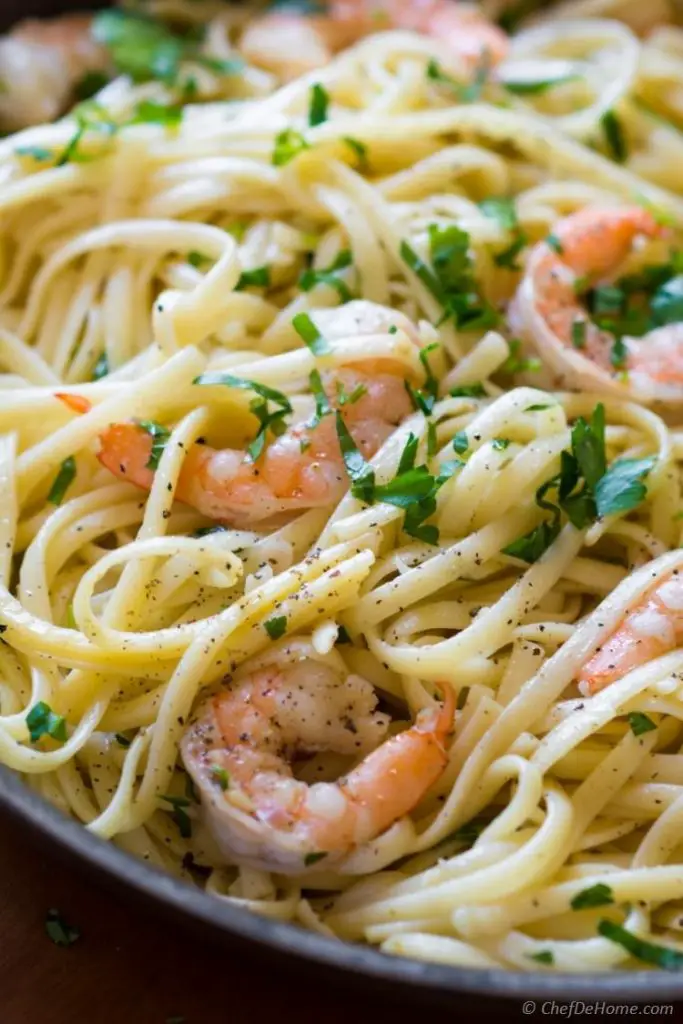 Conclusion
Finding the romantic date dinner ideas doesn't have to be hard.
With these amazing recipes, you can have the romantic evening of your life. Spice things up with your man by cooking him a meal he won't forget any time soon.
A perfect romantic date dinner idea brings passion back into your relationship and can help rekindle that spark.
Try a different recipe every week and start enjoying more romance in your relationship.
Say goodbye to expensive restaurant meals. With the simple recipes above, you and your husband can start enjoying professional-grade quality right at home. Save money while building up your relationship!
Play around with these recipes to find the taste that's right for you! And remember: enjoy the process. With these recipes and ones like it, you can take the next step to solidifying your relationship.
Learn More About Romantic Dinner Ideas You Can Easily Whip Up for Date Night
Read more about Weight Loss Tips
Reference
Jeremy Park, the founder of jeremylife.com, is a love and relationships expert. With a journalism degree and years of exploration, he offers valuable insights to help you live your best love life. His mission is to make the journey enjoyable and effortless.