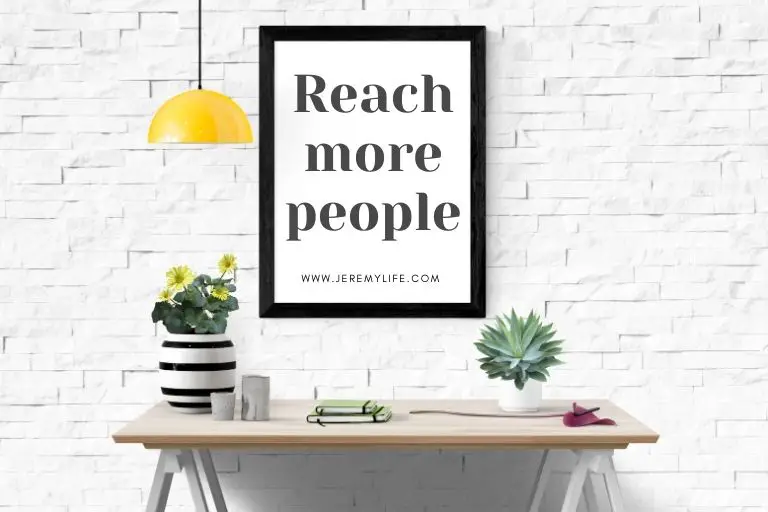 I love delivering the best content to my readers. I've got over 300K monthly readers waiting for valuable information that will help them live their best lives.
If you believe your content deserves to be part of Jeremy Life, I am open to hearing your suggestions.
In particular, I am looking for posts that focus on:
Relationship tips for women
Building a strong relationship
Dating tips and advice
Romantic relationship gifts
Married life tips
Self-care ideas
Guidelines for Guest Posts
Before submitting your post for consideration, please note the following guidelines:
Submission of your guest post does not guarantee publication. Your submission will be reviewed and if it's something original and that I haven't posted before, you've got a great chance at it getting accepted.
Posts must be high-quality, original content (i.e. not published anywhere else online).
All posts should be at least 1,000 words, and preferably not longer than 3,000 words.
The use of bullets, lists, and short paragraphs is highly encouraged as it makes reading much easier.
With the exception of personal stories or open letters, all posts should be in list format or how-to's
The post should be SEO compliant using keywords and long-tail keywords.
Please make a concerted effort to use correct spelling, grammar, and punctuation.
You can add up to 2 links pointing to your own blog. However, make sure any links in your post are relevant and valid. Links deemed to be irrelevant to the main idea of your post will be removed.
No affiliate links are allowed.
I do not pay for guest post submissions at this time.
In return, I will:
Give you two do-follow backlinks.
Create graphics and photos for your post.
Organize your post in an easy-to-read format (if you haven't).
Promote you and your post on social media.
Include your photo and bio in the post.
Include you and your post in the emails to our subscribers, plus share a link to your blog/website with them.
We will never remove your guest post or your links in it.
How to submit Guest Posts
Please email me at [email protected] with the following:
A draft of your guest post
A short 2-3 sentence bio
A link to your blog
Any picture/video that you want to include
What happens after I Guest Post?
Once your guest post is submitted I will review it and contact you if your article idea is a good fit for Jeremy Life. I will also edit it for grammar or spelling and to make sure it is SEO-friendly.
I will then contact you with the exact date your article will go live – usually 1 week after the submission.
Once I publish your article, I will share it on my social media channels, and you can feel free to share it on yours! This should help drive traffic to both of our websites!
You retain the rights to your article but do not copy or post the article on another blog or website. I give you full credit for the post, but I need the original work to be unique to my site.
I look forward to hearing from you and can't wait to publish your work on Jeremy Life!