Are you looking for the ultimate keto dessert recipes? If so, you've come to the right place! In this post, I'll tell you ten of the best keto desserts you'll ever eat. These fun, easy-to-make recipes will have you loving your keto diet.
Without further ado, let's take a look at these recipes so you can start whipping up the ultimate keto desserts tonight!
Scrumptious Keto Lemon Bars
Are you ready for the best lemon bars of your life? This is one of my favorite keto dessert recipes (so no wonder it's at the top of this list!).
You'll Need:
¼ Cup Coconut Flour
¾ Cup Almond Flour
¼ Cup Butter
¼ Cup Low-carb Sweetener
2 Eggs
½ Teaspoon Baking Powder
¼ Teaspoon Salt
1 Teaspoon Gelatin
3 Tablespoons Lemon Juice
¼ Teaspoon Lemon Peel
1 Teaspoon Lemon Extract
Making this delicious recipe is easier than you may think! Simply mix your almond flour, coconut flour, butter, and low-carb sweetener together to make a tasty vegan crust. Stir the mixture until your crust's consistency begins to take shape.
Once you are done with this step, lay your mixture out in a pan and bake it for around twenty minutes. When you take your crust out of the oven, it should have a nice, golden brown color and even consistency.
Once this part is done, it's time to make your topping. Blend the rest of your ingredients together (your eggs, salt, baking powder, gelatin, lemon juice, peel, and extract) to make a delectable lemon-flavored topping. Use an electric mixer for best results.
Once your topping has an even consistency, place the dessert back into the oven and cook for an additional 15-20 minutes. Take the treat out of the oven and, once cool, cut it into your desired number of bars.
Voila! You're done! Enjoy this tasty keto dessert and share it with your family and friends!
Check the full recipe here.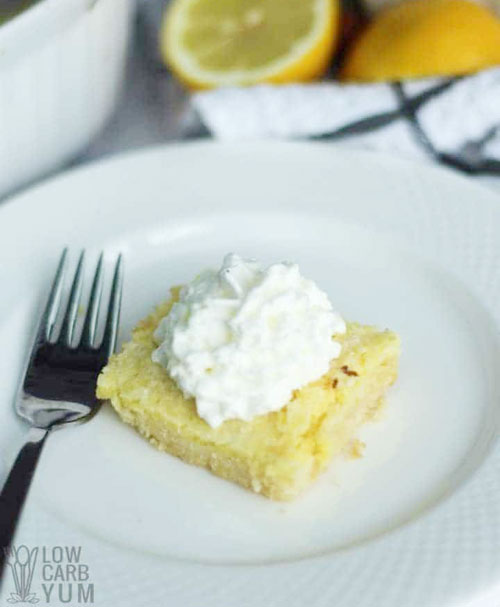 Ultimate Keto Cookies
Experience the best keto has to offer with these ultimate keto cookies! Without a doubt, this is one of the best keto dessert recipes you will ever eat.
What's more, they're simple to make and stick to a one hundred percent keto diet!
You'll Need:
2 eggs
½ stick butter
1/3 cup Brown Sukrin Gold
¼ Cup Cacao Powder
1 Cup Almond Flour
1 Cup Milk Cocopolo Chocolate Tabs
1 Cup Dark Cocopolo Chocolate Tabs
1 Cup Lakanto Granular Monk Fruit
Thinks this fantastic cookie recipe will be difficult to make? Think again! To make these scrumptious cookies, simply follow these steps:
Put all your dry ingredients together in one bowl and mix with your two eggs and one-half stick of butter. Once you've done this, add in your melted chocolate tabs. Mix thoroughly.
This should give you a chocolate cookie dough that you can scoop out and roll into balls. Place these balls onto a baking sheet and put a piece of chocolate on the top of each.
Once you've done this, simply insert the cookies into the oven and bake at 350 degrees for about 10 minutes, or until done (if earlier). After your cookies have cooled down, you should be left with a delectable and irresistible treat. This is one keto recipe that you will want to advertise to your friends and family!
Check the full recipe here.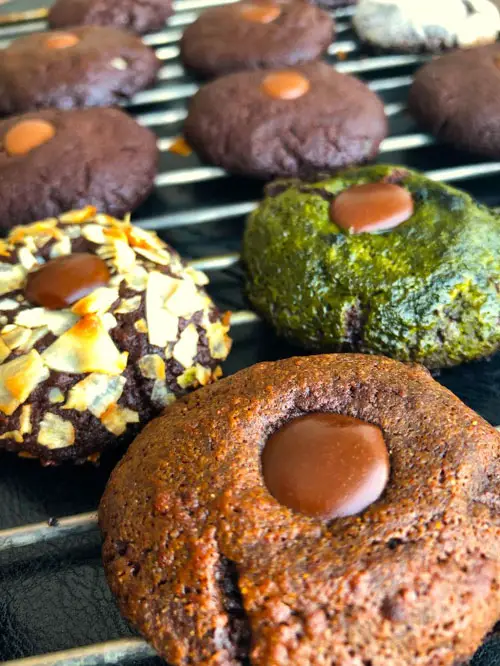 Pecan Chocolate Peanut Butter Brittle
How about some chocolate to take your keto dessert recipes to the next level? Introducing pecan chocolate peanut butter brittle. This tasty treat will have you feeling guilty—even though it's a carb-less option that won't have you gaining any weight.
You'll Need:
¼ Cup Unsweetened Cocao Powder
1 Cup Coconut Oil
½ Swerve
½ Cup Peanut Butter (Creamy)
½ Shredded and Sweetened Coconut
¼ Teaspoon Salt
1 Teaspoon Almond Extract
1 Teaspoon Vanilla Extract
To make this recipe, simply take your peanut butter and coconut oil and place them in a single pan. Allow the two to melt until completely creamy before adding the Swerve, almond extract, cocoa powder, sea salt, and vanilla extract. Make sure to mix these items in thoroughly.
Once you've done this, pour the chocolate mixture over a baking sheet lined with parchment paper and freeze the concoction for 45-50 minutes. When completely frozen, take the treat out of the freezer and break it apart.
The next step? Bite into the tasty treat and enjoy a perfect dessert!
Check the full recipe here.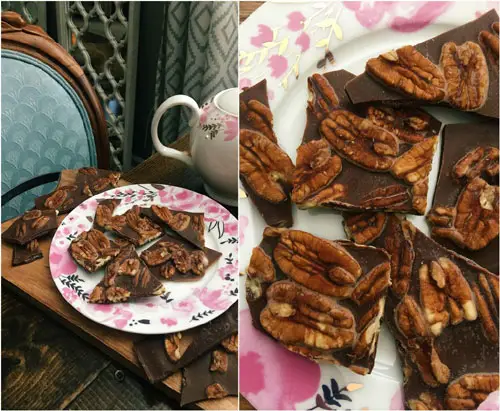 Vegan Blueberry Mug Muffin
Do you want to take keto dessert recipes to a new level? If so, it's time to try out this vegan blueberry mug muffin. This fluffy dessert will have you licking your lips for more. The best part? This dessert is easy to make—meaning you can make it without prior culinary experience!
You'll Need:
One Egg (Large)
2 Tablespoons Keto Maple Syrup
2 Tablespoons Blueberries
2 Tablespoons Coconut Oil
¼ Tablespoon Baking Powder
2 Tablespoons Coconut Flour
Here's how to make this simple treat. All you need to do is place the above ingredients into an oven-safe dish, mix them together, and place into an oven at 350 degrees Fahrenheit. After twelve to fifteen minutes, remove the muffin from the oven and place into a mug of your choice.
After the dish has cooled, you will be able to eat. This sweet, delectable treat will have you bragging about your keto diet. Keep in mind that you can use a toaster oven if you don't have a regular oven.
You can also use a microwave. If this is the case, simply microwave the dish for a couple of minutes or until ready.
Check the full recipe here.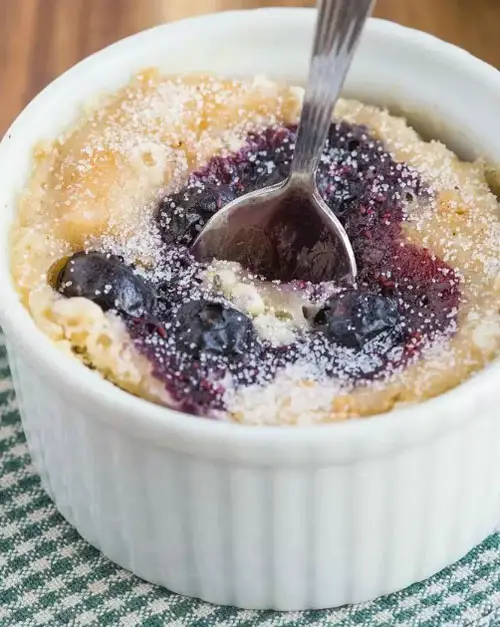 Keto Cinnamon Pecan Cookies
Sometimes, you just can't resist that cinnamon craving. That's the case with these incredible keto cinnamon pecan cookies—one of the best keto dessert recipes you'll ever eat! If you've been abstaining from dessert in fear of messing up your keto diet, there's no need to worry any longer! With these keto cinnamon pecan cookies, you can finally enjoy that tasty treat you deserve.
You'll Need:
1/3 Cup Swerve
1/8 Teaspoon Salt
½ Teaspoon Vanilla
¼ Tablespoon Baking Soda
1/3 Cup Almond Milk
2 Cups Almond Flour
1 Tablespoon Cinnamon
Start by placing your melted butter into a mixing bowl large enough to hold your ingredients. Once you've done so, add the remaining ingredients (excluding the pecans). Make sure that you stir your almond flour in last.
Stir until you've reached a dough-like consistency. Once complete, begin forming balls of dough with your hands, placing them one at a time onto a baking sheet. Make sure not to flatten your balls by hand. After you've gotten all your dough balls lined up, squish them down with a pecan in the center of each ball.
Once done, place the balls into your oven and cook for 12-15 minutes on 275 degrees Fahrenheit. Remove from the oven and cool before eating.
Check the full recipe here.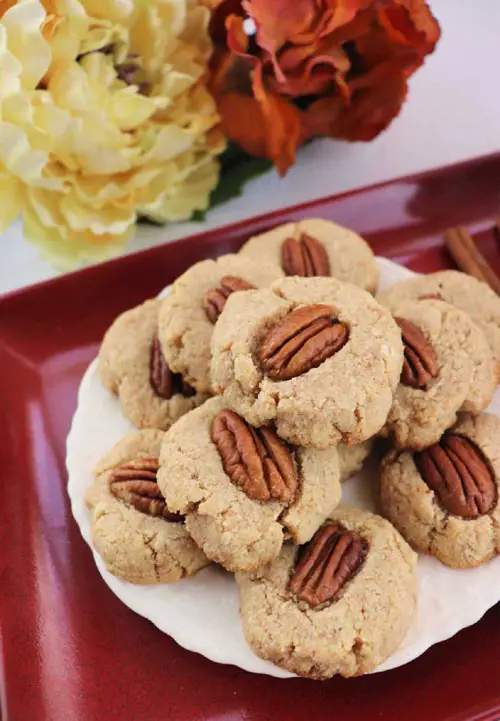 Coconut Banana Muffins
What's better than a moist coconut banana muffin on a relaxing day?
I don't know either. That's why I've included this delicious coconut banana muffin recipe that always manages to make my day. This is one of the absolute best keto dessert recipes I've ever come across—and I'm sure you'll love it, too!
You'll Need:
1 Teaspoon Cinnamon
1 Egg
Pinch of Salt
1 ½ Tablespoon Baking Powder
2 Tablespoon Rice Malt Syrup
1 ¼ Cup Wholemeal Flour
3 Ripe Bananas (mashed)
2/3 Cup Unsweetened Shredded Coconuts
Mix your dry ingredients in a large-sized bowl. Then, set this aside and mix your wet ingredients into another bowl. After this, pour the mixed wet ingredients into your dry ingredients and mix until a consistent texture forms. Pour the final mixture into a greased muffin pan and sprinkle shredded coconut at top.
Bake your muffins for 15-20 minutes and then set out to cool. Once cool, you'll have an irresistible snack!
Dig in!
Check the full recipe here.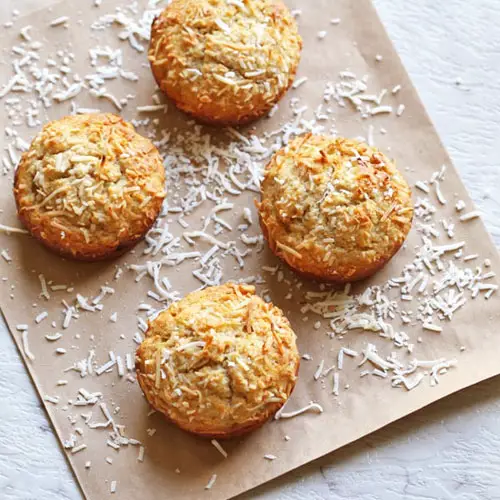 Keto Chocolate Mousse
It's time to treat yourself to one of the best keto dessert recipes around. This keto chocolate mousse recipe will have you running back to the kitchen for more.
Simply put, this keto recipe gives you the ultimate in tasty, nutritional weight loss. You don't want to miss out on this crazy-good treat!
You'll Need:
¼ Cup Heavy Whipped Cream
1/8 Teaspoon Vanilla Extract
¼ Cup Unsweetened Cocoa Powder
Shaved Dark Chocolate
2 Tablespoons of Swerve
½ Avocado
8 Ounces Cream Cheese
Use a handheld mixer to mix your cream cheese until smooth. Once done, add in your cocoa powder. Following this, you'll want to beat your ½ avocado and mix until you reach a consistent, smooth texture.
Once this is done, pour in your vanilla extract and mix again. On the side, whip heavy cream into another mixing bowl, placing it atop your other mixture when done.
After all this, put your mousse into a bag and pipe it into your pre-determined containers. Garnish with keto-friendly toppings for best results.
Check the full recipe here.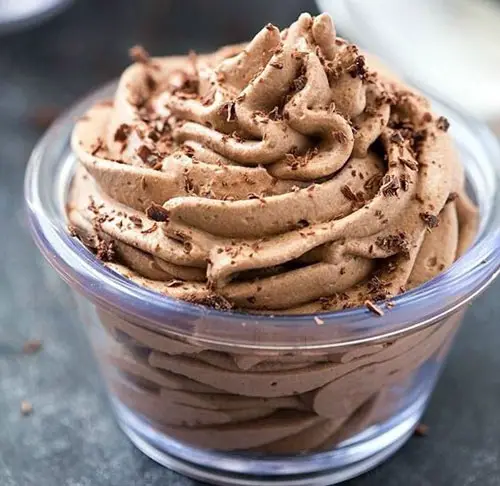 Delicious Keto-Friendly Pumpkin Pie
Are you looking for one of the most delicious Keto dessert recipes you'll ever try? Well, I've got the perfect one for you. This pumpkin pie recipe is everything you've ever wanted.
You'll Need:
Filling:
½ Teaspoon Salt
¼ Cup Natural Sweetener
¼ Teaspoon Cloves
1 Cup Heavy Cream
1 Teaspoon Cinnamon
½ Teaspoon Ginger
1 Can Pure Pumpkin
1 Teaspoon Vanilla Extract
Crust:
2 Eggs
2 Teaspoon Vanilla Extract
3/4 Cup Coconut Flour
7 Tablespoon Butter
In order to make this delicious keto recipe, you'll need to make two different sections. First, you'll want to make the crust. Next, you'll want to make the filling.
Before you do anything, though, preheat the oven to 350°F. Mix the dry crust ingredients in one bowl and the wet ingredients in another before combining them in a blender.
You'll not want to use too big of a pan—around 9.5" should do the trick. Make sure that you grease it with some butter so that your pie doesn't stick.
Subsequently, mat the crust down and bake it for about 12-15 minutes. Once you take it from the oven, put it aside and make the filling.
This is the easiest part of the recipe—just mix the filling ingredients together before placing the ingredients into the crust. Spread evenly and bake for about 45 more minutes.
Then, allow to cool and refrigerate before eating.
Check the full recipe here.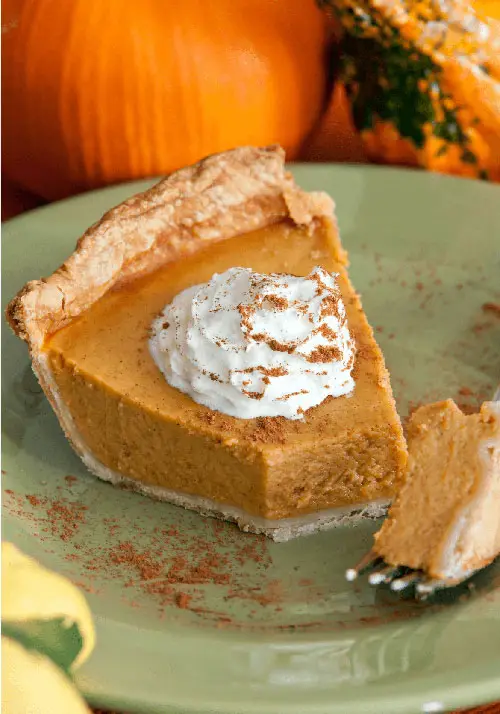 Scrumptious Pecan-Flavored Keto Sticky Buns
Are you looking for one of the most mouth-watering pecan-flavored Keto dessert recipes out there? This jewel is something that I think everyone should try—as long as you aren't allergic to nuts, of course.
Additionally, this Keto recipe is gluten-free, making it the perfect choice for almost everyone.
You'll Need:
3 Tablespoons of Water
2 ¼ Teaspoons of Baking Powder
3 Eggs
Almond Flour
1 Tablespoon Dry Yeast
2 Tablespoons of Butter
1 Tablespoon of Apple Cider Vinegar
Pecan Topping:
Pecans (As Many as Desired)
Keto Caramel
Cinnamon Filling:
3 Tablespoons Butter
3 Tablespoons of Ground Cinnamon
This delicious keto recipe is a little involved, but trust me: it's worth it.
Start by creating your buns. You'll want to mix your yeast and water over warm water. Make sure that it's not too hot or too cold so that the yeast will be properly activated. Add your ginger and cover for seven minutes. If you see bubbles, don't worry—that's how it's supposed to be.
Mix your flour and other ingredients before adding eggs and vinegar to your yeast. At this point, the mixture will be sticky.
On a 7.5×9-inch pan, chop your dough into three different sections. Roll them into the shape of a bun-cutting them if you have to. Make sure that you cover them with melted butter.
Next, add your caramel pecan topping. To make this simply warm your caramel sauce and add pecans. Then, place it on top of your dough with some cinnamon sugar.
Finally, bake for about 25 minutes at 400 degrees Fahrenheit and enjoy!
Check the full recipe here.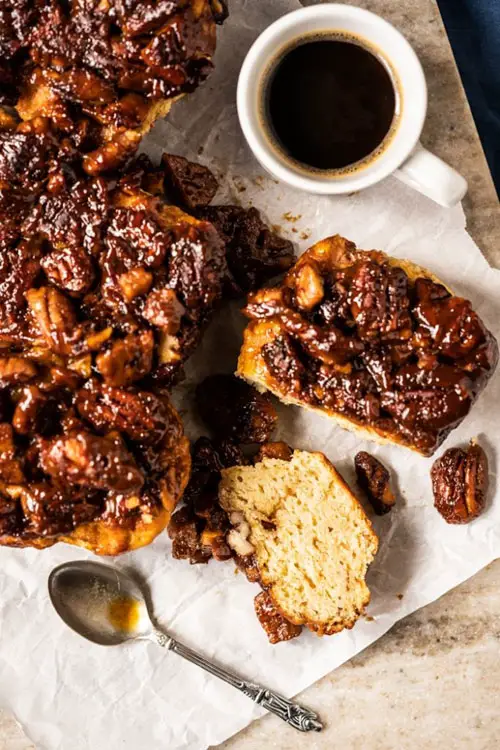 The Ultimate No-Bake Keto Coffee Cheesecake
This amazing sugar-free dish is one of the best Keto dessert recipes I've ever tasted. Because it doesn't have nuts or sugar, it's great for almost everyone.
Did I mention that it's also no bake and that it's gluten-free? It really can't get any better than this.
You'll Need:
Filling:
2 ½ Teaspoons Gelatin
2 Teaspoons Coffee Extract
¾ Cups of Hot Coffee
16 OZ Cream Cheese
Crust:
4 Tablespoons of Butter
¾ Cup Shredded Coconut (Unsweetened)
½ Cup Unsalted Sunflower Seeds
¼ Cup Sweetener
¼ Cup Cocoa Powder (Unsweetened)
What's so great about this recipe is that it's so easy to make. First, you'll need to blend your coconut and sunflower seeds and then add the final crust ingredients.
Next, you'll want to blend them until they're smooth. After that, you'll need to mat it down into an 8" pan.
Afterwards, mix your hot coffee and gelatin in a bowl. Blend your cream cheese before adding your gelatin and coffee mixture along with your salt, sweetener, and extract.
Finally, you'll want to add your heavy cream and blend for about five minutes.
Then, place your mixture into the pan and spread evenly. Cheesecake is best chilled. Therefore, you'll want to refrigerate it overnight.
Check the full recipe here.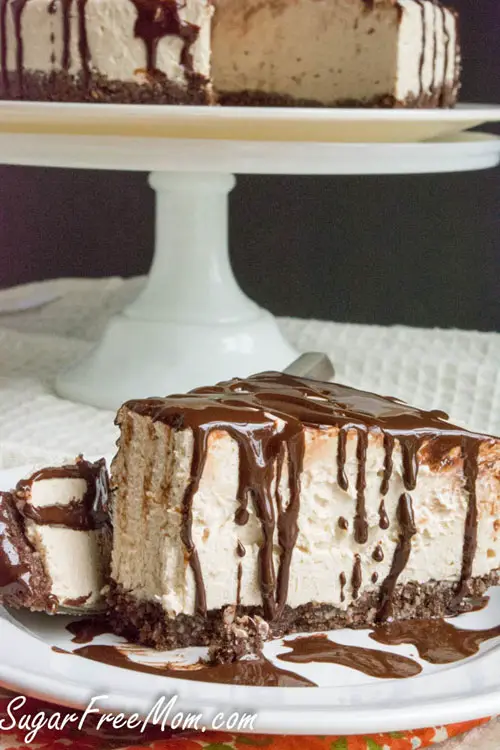 The Bottom Line
The keto dessert recipes provided in this post will make dieting ten times easier!
Striking the perfect blend between taste and health, these recipes give you the comfort you need to maintain your diet and keep working toward that perfect body. Women everywhere are falling in love with the keto diet. With these tasty, guilt-free recipes, you can too!
It's time to try the best in keto dessert recipes! Start today!
More Ideas For Your Keto Recipes
Jeremy Park, the founder of jeremylife.com, is a love and relationships expert. With a journalism degree and years of exploration, he offers valuable insights to help you live your best love life. His mission is to make the journey enjoyable and effortless.