Are you looking for simple keto friendly soup recipes to make healthy soups this season? Well, you have come to the right place. All those who have taken on the keto diet, understand that it is not just a diet rather, a lifestyle. We understand how tough it can be to change your lifestyle solely based on dietary restrictions.
You not only need to change your current recipes but also, will need to expand your keto recipes index. Albeit, you don't need us to tell you that. We are simply here to assist you in expanding your current set of keto friendly soup recipes.
We have compiled a list of the top fifteen keto friendly soup recipes that are sure to delight your taste buds.
Keto Chicken Soup
By combining chicken with cauliflower rice, this keto soup recipe can be completed in just under forty minutes. The keto chicken soup isn't just a bowl of ordinary chicken soup.
It is both delicious and soothing, where the best part is that each serving has less than two hundred calories. Even though the recipe calls for cauliflower rice, the finished soup is completely grain-free. Which makes this keto soup's texture such that it can be enjoyed by everyone, even children love it.
Check the full recipe here.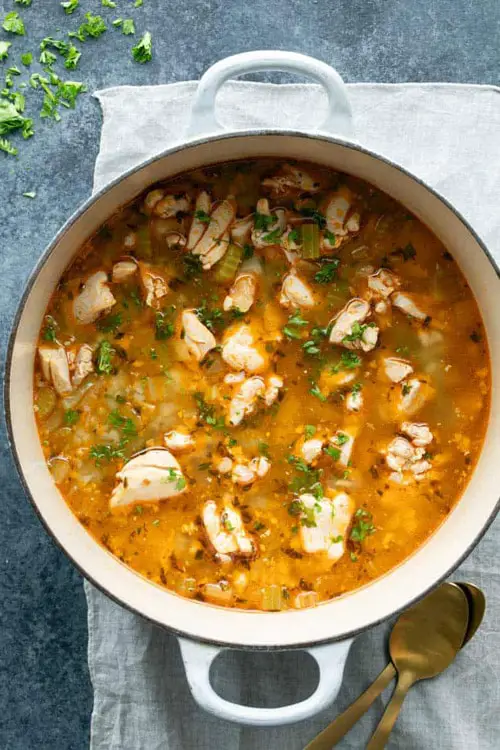 Keto Zuppa Toscana Soup
This keto soup recipe packs a punch, with the amount of flavour it has. The soup is filled with flavourful items, such as Italian sausages, tender cauliflower, spinach, and crispy bacon. The traditional recipe calls for potatoes instead of cauliflower.
However, since this is a keto soup recipe, cauliflower has taken the place of potatoes, that too, for good reason. Since cauliflower is able to absorb some of the broth, it is packed with more flavour than potatoes. This keto soup recipe only takes around thirty minutes to make; talk about living healthier and saving time.
Check the full recipe here.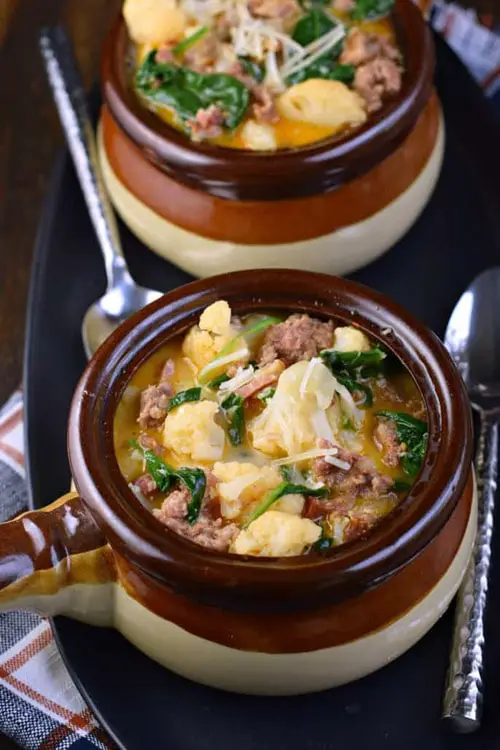 Creamy Taco Soup
This keto-friendly, low carb creamy taco soup is both flavorful and comforting. Even though the broth is creamy, the flavor profile is both fresh and crisp. Craving tacos yet can't consume them since you've switched over to the keto lifestyle?
The recipe uses a variety of ingredients that are used in tacos, such as tomatoes, creamy cheese, and ground beef. Once the soup is cooked, it is then garnished with both lime juice and avocados. This keto soup recipe can be made by using just one pot, that too, in under thirty minutes.
Check the full recipe here.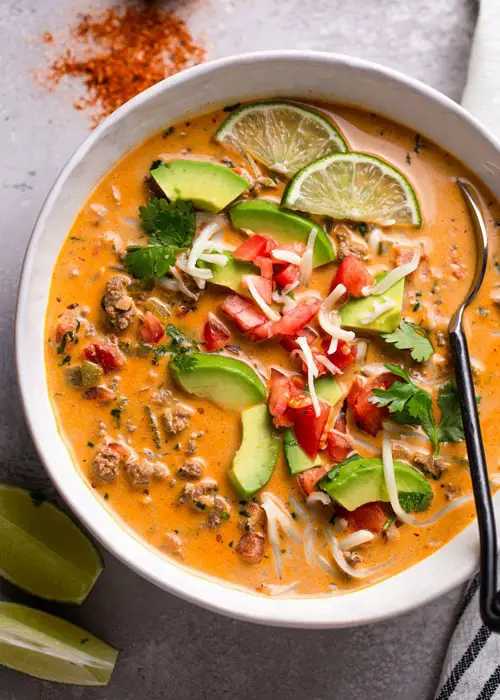 Low Carb Taco Soup
This keto soup recipe uses a pressure cooker that prepares the soup in thirty minutes or less. This soup is flavourful, spicy, and packed with Mexican flavours. The star of this keto soup recipe is the chicken combined with the chipotle peppers.
This blend creates dimension and makes the soup fragrant. To bring a light crispness to the broth, the recipe encourages you to sprinkle some lime juice. Once you try this soup, you will have a craving for more.
Check the full recipe here.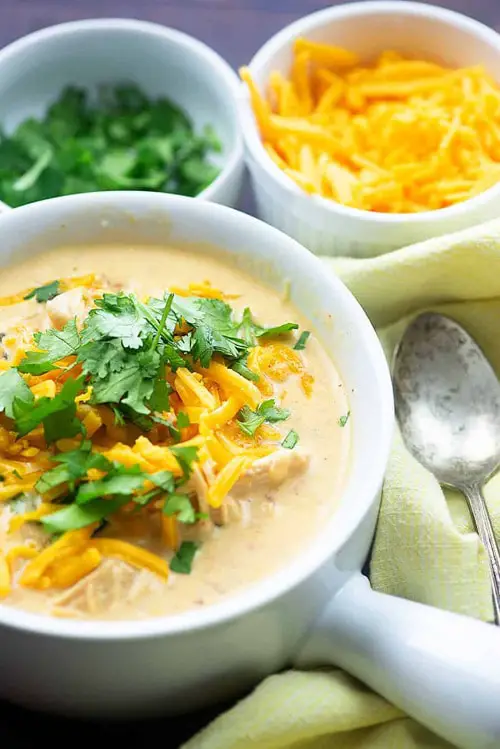 Creamy Garlic Chicken Soup
This keto soup recipe is perfect for those who are meal planning enthusiasts. The recipe uses shredded chicken as the key ingredient, which can be easily pre-cooked and stored.
The soup also consists of ingredients, such as Garlic Gusto Seasoning, butter, heavy cream, and cream cheese. All these ingredients contribute to a broth that is rich and smooth.
Check the full recipe here.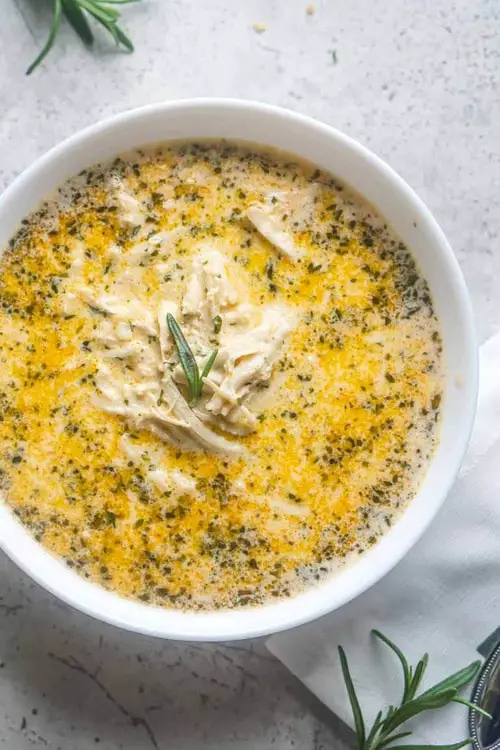 Keto Creamy Tuscan Soup
By following this keto soup recipe, you will end up with a soup that is both hearty and rich. This keto creamy Tuscan soup is made with ingredients, such as spinach and sausages.
The broth is rich and aromatic as it made from roasted red peppers and caramelized onions. The flavour and depth of this soup are such that you are sure to crave it.
Check the full recipe here.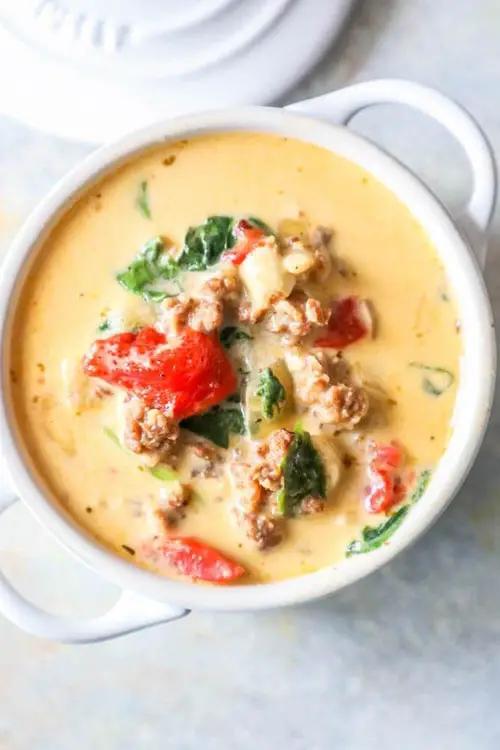 Keto Bacon Cheeseburger Soup
Can't have a cheeseburger due to your keto diet? This keto soup recipe has captured the essence of a cheeseburger into a soup. The broth is made using heavy cream and cheese, which makes it thick and rich in flavour.
However, the star of this recipe is ground beef and crispy bacon that is added on top. With all the flavour of a bacon cheeseburger and just 300 calories, this soup is a winner.
Check the full recipe here.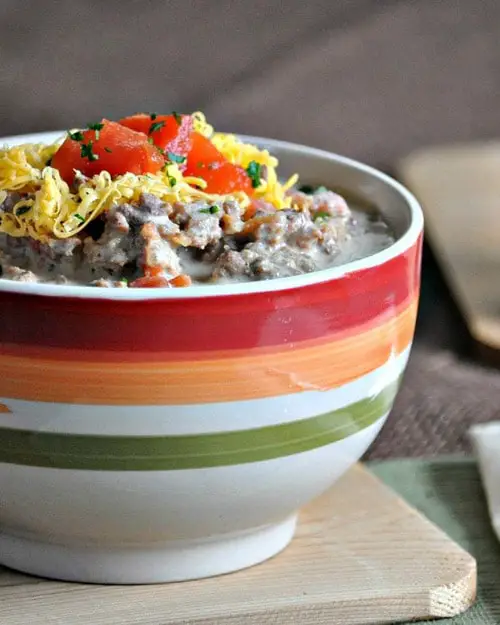 Queso Keto Taco Soup
This is one of the simplest keto friendly soup recipes of them all. The result of which will be a bowl full of a creamy soup that tastes like a queso dip.
This soup has flavor upon flavor as it uses delicious ingredients, such as ground beef, beef broth, and heavy cream. Pair this soup with a garden salad and find a match made in heaven.
Check the full recipe here.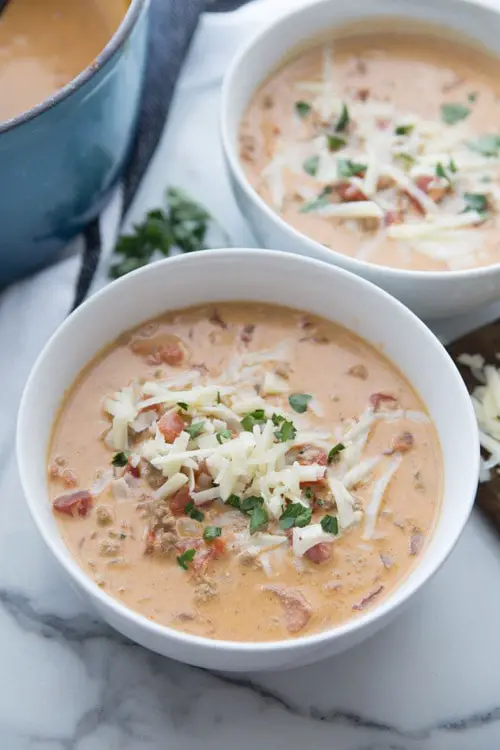 Brown Butter Mushroom Soup
This keto soup recipe is unique as it uses brown butter and sage as its main components for the flavoring. With just five ingredients, this is the perfect soup to curl up with on a chilly afternoon.
The sautéed mushrooms balance the creaminess, and in under 20 minutes, you can create the ideal comfort food.
Check the full recipe here.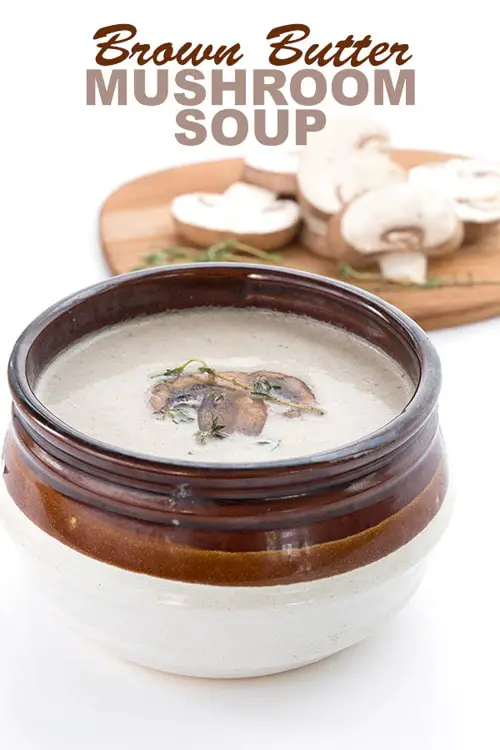 Fat Burning Cabbage Soup
This is the ideal soup to incorporate in your weight loss journey, through keto. It is not only low in calories but also tastes great. The ingredients include carrots, celery, garlic, and more.
However, the star of this keto soup recipe is the cabbage. When cooked, the soup is rich in earthy and fresh flavors.
Check the full recipe here.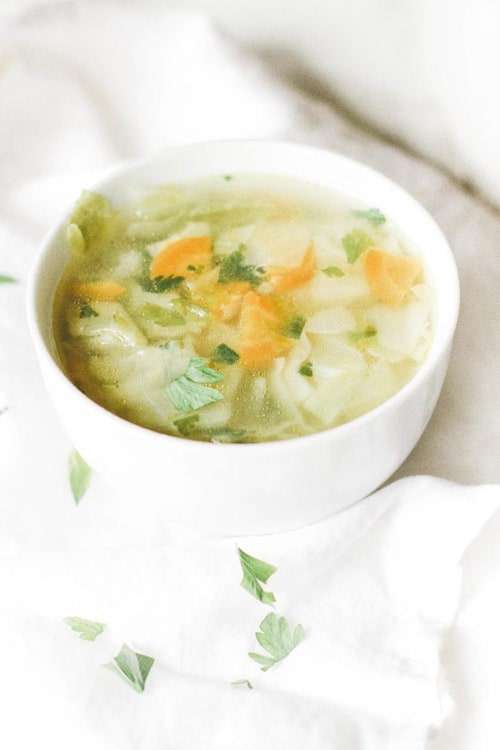 Keto Hot Chili Soup
This keto soup recipe is sure to set your tastebuds on fire, with flavor. With ingredients as diverse as cumin, avocados, chicken broth, and butter, every bite will be full of flavor. The use of tomato paste also brings an essence of tangy creaminess to the soup.
Check the full recipe here.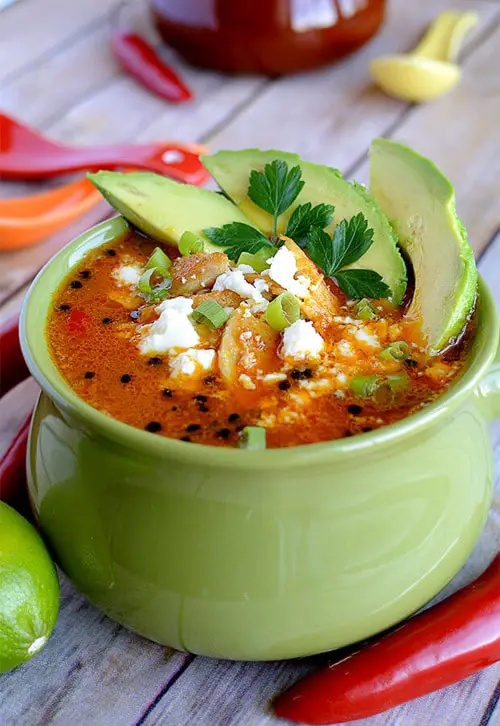 Green Enchiladas Chicken Soup
This keto recipe skillfully combines many different components, such as salsa verde, cheese, shredded chicken. However, the key ingredient is the green enchiladas sauce, which makes this soup a unique one. This soup is perfect for a healthy and low carb dinner party.
Check the full recipe here.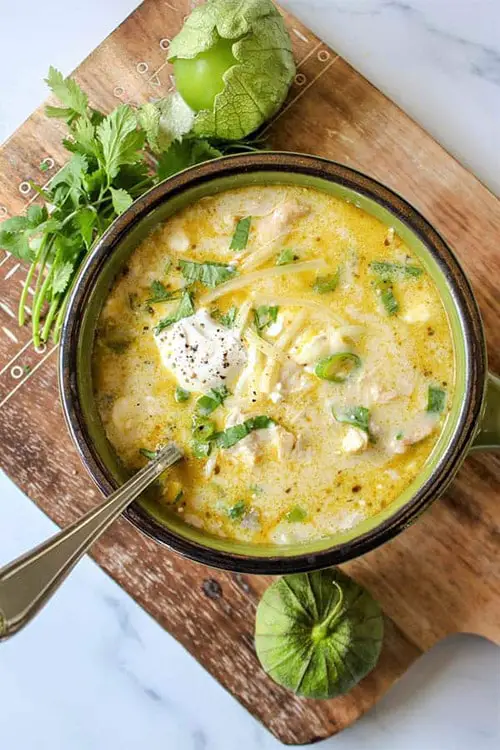 Keto Cabbage Soup
This keto soup recipe is easy to make, highly nutritious, and tastes delicious. This soup combines the flavors of cabbage and beef, using both ground beef and beef bone broth.
This blend of strong flavors is then balanced using seasonings. It is the epitome of comfort food and contains merely 145 calories in each serving.
Check the full recipe here.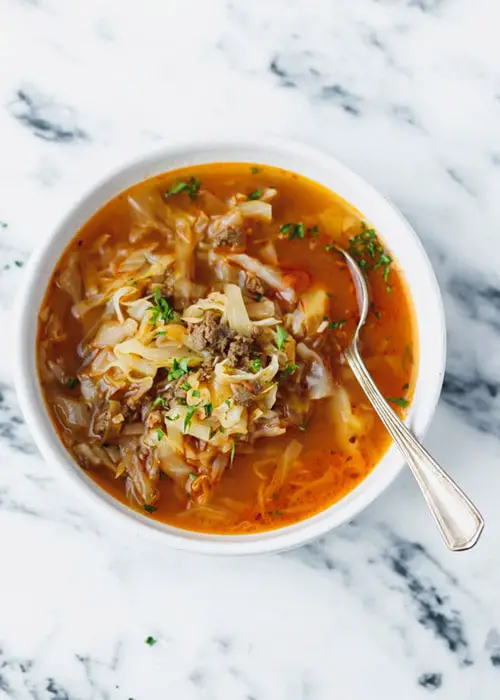 Easy Keto Soup
This soup not only tastes incredible but is also quite beneficial. With benefits ranging from stabilizing sugar levels to controlling food cravings, this soup is another winner.
The recipe calls for a variety of ingredients, that is, packed full of flavor. This ingredients list includes sausages, celery, peppers, chicken stock, and even spinach. The end flavor is meaty, hearty, and balanced due to the vegetables.
Check the full recipe here.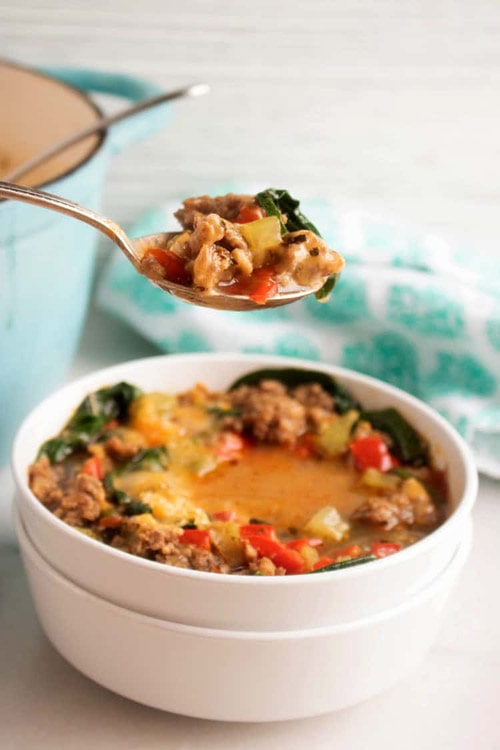 Cauliflower & Turmeric Soup
It seems like cauliflower is a popular ingredient for keto soups, and good reason. This recipe is both vegan and keto-friendly. In its entirety, this soup only takes 40 minutes to complete and has just 471 calories.
The recipe includes a variety of ingredients, such as carrots, coconut milk, smoked paprika, and many more. With then creates a flavorful cauliflower soup that is rich yet balanced.
Check the full recipe here.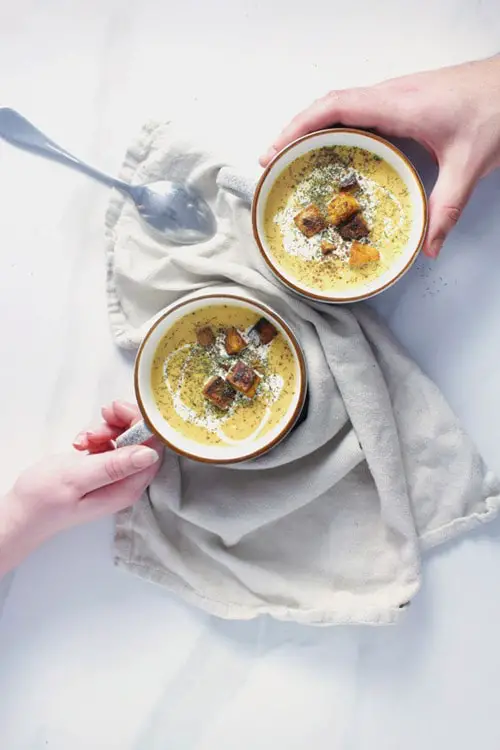 Conclusion
A journey towards weight loss is a long one and requires many lifestyle changes. However, eating healthy does not translate to compromising on taste.
All of the above-mentioned keto friendly soup recipes are tried and tested. We hope that you will be able to incorporate some, if not all of these recipes into your daily life.
More Ideas For Your Weight Loss
Jeremy Park, the founder of jeremylife.com, is a love and relationships expert. With a journalism degree and years of exploration, he offers valuable insights to help you live your best love life. His mission is to make the journey enjoyable and effortless.